Stage your property in 3D to inspire buyers
Create a virtually staged experience in the high impact areas of your virtual tour
$35 USD/Panorama | 48 hours turnaround time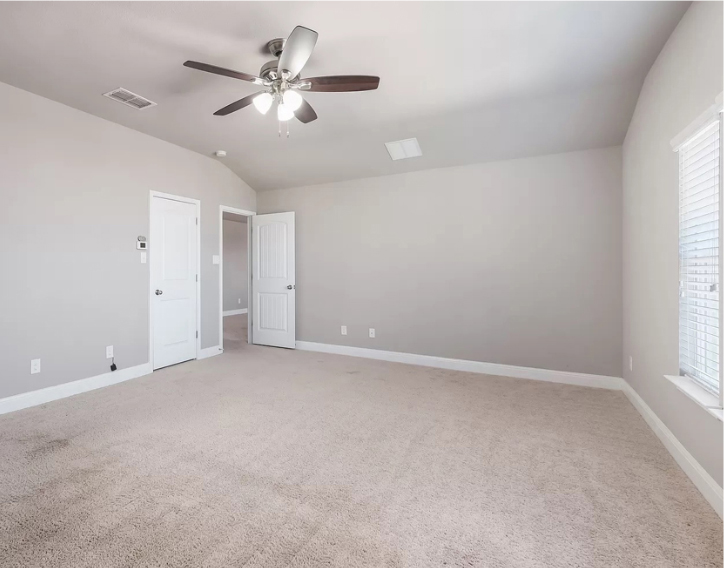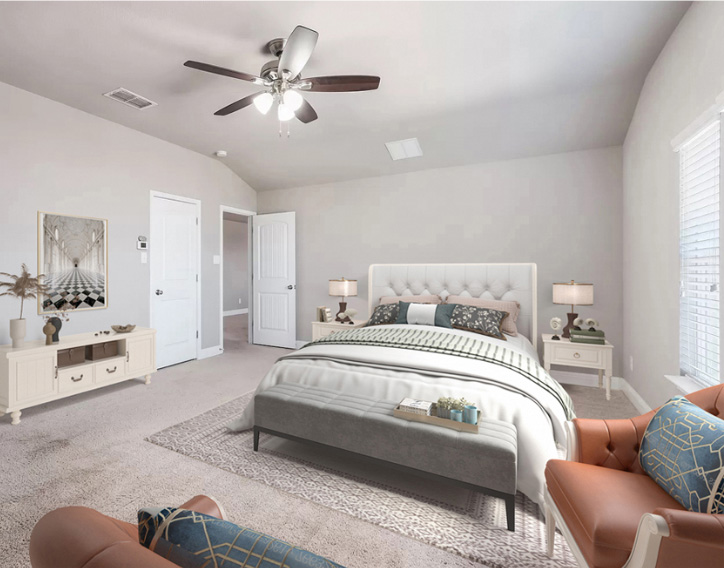 $35 USD/Panorama | 48 hours turnaround time
Benefits of 3D Staging
Save time and money
At $35 USD/image, you can save thousands of dollars and ditch the monthly contracts by staging your property virtually.
Help buyers envision their dream home
>90% of prospective buyers browse listings online. Create the dream home environment and capture their attention as they browse the virtual tour.
Generate higher sale price
80% of staged properties sell for the listing price or more.
Sell properties faster
Staged listings sell 75% faster than unstaged listings.
Offered Styles
Available for indoor and outdoor spaces

Contemporary

A combination of various design elements showcases flexibility, softness, and grace.

Industrial

Create a bold and simple feeling with utilitarian and hardworking materials.

Farmhouse

Emphasize on practicality and coziness to give vistors a warm and relaxing atmosphere.

Traditional

Reproduce a splendid and luxurious European countryside home with finest furnishing elegant fixtures, and rich tones to create comfortable and casual vibes for any age group.

Traditional Staging vs 3D Staging Take advantage of the most economical and convenient solution

Traditional staging

$2500-$5000 USD
How to Order 3D Staging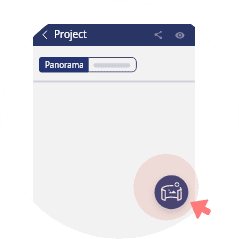 Step 1
Shoot 360 photos, upload and create a tour.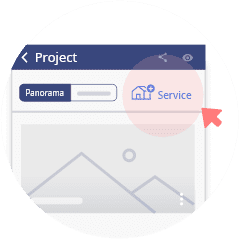 Step 2
Click "Services" in the tour and choose "3D Staging".
Step 3
Pick rooms you'd like to be virtual staged, and pick styles for the rooms.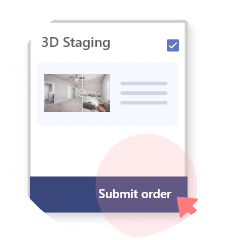 Step 4
Click "Submit order" to checkout. It will show estimated time of completion.
Frequently Asked Questions
What is included in 3D staging?
3D Staging is the addition of furniture and accessories only. For any physical changes to the property including changing flooring, walls, and ceiling or any form of renovations, please contact us to get a quote.
Is 3D Staging MLS compliant?
General speaking, yes. In case your MLS has different policies toward 360 virtual tours link, please read the policy and terms of the MLS before ordering.
Can I make changes after the staging is completed?
Changing the staging style to a different style is considered a new order. Changes to decor items, texture, or furniture color are free of charge.
Can you stage a room that has existing furniture in it?
Yes, we will work with you to replace the existing furniture and stage it virtually.
Does 3D Staging look realistic?
Yes, various design elements such as shadows and texture are added to the furniture to create a sense of realness.
Does 3D Staging work for any room?
We can stage rooms of residential properties, such as the living room, bedrooms, dining rooms, and outdoor areas such as patios or decks. If you need to virtual stage a commercial real estate, please contact us to get a quote.
Start creating your first tour today!
NEED HELP?
+1 (831) 298-6517
Monday-Friday: 9 AM – 4 PM PST